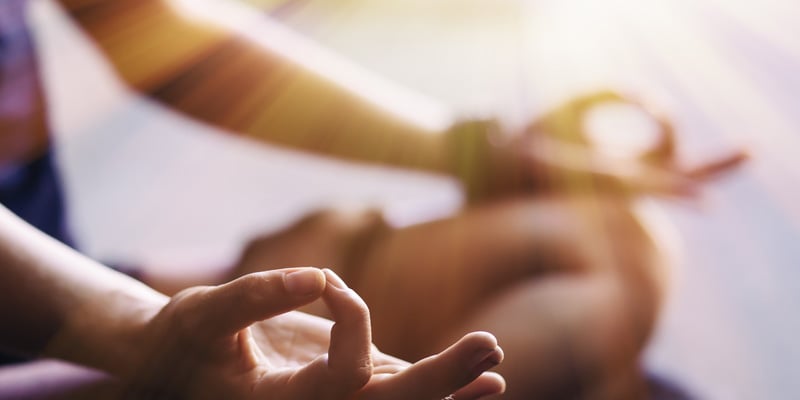 FOR HEALTHY SPIRIT, MIND & BODY
At the Y, our Holistic Health Coaching program supports members on a one-on-one basis. You will receive guidance, support, and accountability to make change. Your Y coach will assist you in finding ways to inspire healthier habits. They will help you build relationships and get connected to relevant resources at Y branches to continue your wellness journey. The motivation and encouragement you will receive from your coach will help you enhance your wellness to achieve optimal health.
SUPPORTING THE WHOLE YOU
What is Holistic Health?
Holistic health recognizes that there's more to our individual well-being than simply what we eat and the medical care we receive. It is unique in that it takes into account all the pieces of the puzzle that make up each and every one of us – aspects such as our relationships, career/school demands, movement and connectedness to oneself also play a significant part in helping us feel and be at our personal best.
How is this different from Nutrition Coaching?
Put simply, a holistic health coach can help you with overall behavior change and a nutritionist or dietician can help with issues related specifically to food. Often when people are embarking on a goal related to health or nutrition, it's tempting to take the path of a "quick fix." And if you're hoping to change your behaviors, it can be hard to do it alone.
Why Holistic Health Coaching at the Y?
At Greater Somerset County YMCA, you'll experience a holistic model that considers wellness for your mind, body and spirit—not just the physical aspects. A holistic health coach can help you stay accountable, get perspective on your strengths and identify areas for opportunity. They empower you to create or further develop your vision for healthy living.
YOUR Y COACH
At Greater Somerset County YMCA, our holistic health coaches are nationally board certified by the Institute for Integrative Nutrition®. They have the training and experience to meet you where you are – this isn't a "one-size-fits-all" approach. Your Y coach will be your partner in discovering lasting change that promotes your health and wellness.
Helping You Do You
At the Y, our coaching focuses on the unique things that make you, you. We listen and seek to understand where you are, what obstacles may be preventing you from feeling your personal best, and work with you to create a highly individualized program to help you unlock and tap into holistically healthy you.
WHAT TO EXPECT
STEP 1: Schedule a FREE personal consultation
One 45-minute personal consultation – Cost: FREE for all
Choose your format: In-person at the Y or Virtual
Once you book your personal consultation, you will receive an introductory informational packet to be completed 24 hours prior to your session. This helps your Health Coach get introduced to you before you meet. We'll gather information on your health history and target your personal wellbeing goals. Together, we can help you determine a path that will best meet your goals.
Take that first step! Book your 45-minute initial consultation – it's FREE. 
STEP 2: Schedule your bi-weekly Coaching Sessions
Twelve 45-minute sessions – Cost: $540 for Y members ($45/session)
Choose your format: In-person at the Y or Virtual
(Pro tip: Mix 'n match to fit your schedule)
At the Y, your Health Coach understands that not every approach works for every person. Together, we'll help you find solutions that work for your lifestyle to facilitate a change process through visioning, goal setting and accountability that can lead to sustainable change. Through the course of your 6-month Holistic Health Coaching program, you'll:
Receive personalized feedback of your progress, comprehensive recommendations, and a full set of notes from each of your twelve bi-weekly sessions
Participate in monthly special events when available, a personal food shopping trip, pantry makeover, and workshops related to health and wellness
Build your on-hand toolbox for success, including handouts, recipes, books, food samples, and/or other curated support materials
LET'S GET STARTED!
As a team, we'll work together over the course of this transformative 6-month journey to build positive pathways that lead you to where you want to go in a confidential, judgment-free and supportive space.
---
Cancellation Policy
If you need to cancel, please email your Y instructor 24 hours before your appointment. Cancellations made within fewer than 24 hours of your appointment will result in full payment of service.