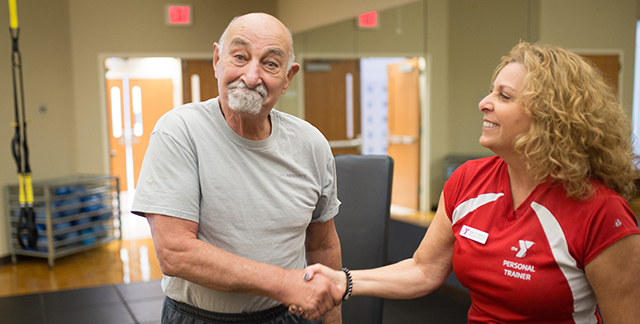 HEALTHY LIVING NEVER GETS OLD
A strong body and active mind is important to leading a fulfilling life, and our engaging programs, classes and events will help you improve your health and sense of achievement while you connect with people who care.
At the Y, we want our programs to be accessible to everyone, so we have reduced rates for active older adults, who are very often on a fixed income. We hope you take advantage of the variety of fitness programs, swim offerings, social events, and volunteer opportunities the Y offers seniors.