GROW, LEARN & THRIVE WHEN YOU WORK AT THE Y!
Find Out Why We're So Much More Than a "Swim and Gym"
The Y is made up of people of all ages and from every walk of life working side by side to strengthen communities. Together, we work to ensure that everyone, regardless of ability, age, cultural background, ethnicity, faith, gender, gender identity, ideology, income, national origin, race or sexual orientation has the opportunity to reach their full potential with dignity.
The dedicated people who make up our diverse staff are the foundation of the YMCA. Each person plays an important role in making the Y a welcoming, productive, and vital resource in our communities.
A Workplace Unlike Any Other
The YMCA is more than a job. Working at the Y, you'll discover new ways to connect with your community, find your purpose, and fuel your passion each and every day!
Greater Somerset County YMCA employs more than 1,000 people and provides volunteer opportunities for more than 1,600 people — of all ages with diverse backgrounds, perspectives, and strengths — through our branches, including: Bridgewater YMCA, Franklin Twp YMCA, Hillsborough YMCA, Plainfield YMCA, Somerset Hills YMCA, and Somerville YMCA. The communities we serve include Basking Ridge, Bedminster, Bernardsville, Bound Brook, Branchburg, Bridgewater, Green Brook, Hillsborough, Manville, Plainfield, Somerville, Warren, and Watchung.
Guided daily by the YMCA core values of Caring, Honesty, Respect, and Responsibility, we value diverse perspectives and experiences and encourage our staff to serve in positions that allow their individual skills and talents to shine. When you work with us as a fitness instructor, member services representative, camp counselor, teacher, program coordinator, or in any other field, you have an opportunity to make a lasting difference in the lives of those around you. We seek people who want to make a difference.
Join Our Team!
We invite you to join us in this amazing work—to develop your skills, to realize your leadership potential and to discover a career that is so much more than a job. You'll have fun, learn new skills, and develop meaningful relationships that will benefit you and your family for years to come. The opportunities are endless, and this is where it all starts.
We offer both full-time and part-time positions in a variety of areas as well as seasonal employment. Click below to view our current openings by functional area of the Y and even begin the online application process. Because of the volume of applications we receive, you'll be contacted only if there is a match.
EXPLORE CURRENT OPENINGS BY BRANCH:
Benefits
We believe strong communities start with strong, healthy, and connected staff. Greater Somerset County YMCA offers comprehensive benefits determined by your employment status and tenure with the YMCA.
All Y employees enjoy:
Rewarding, inclusive work environment where you can make a difference in your community
Ongoing training and opportunities for professional development
Flexible work schedule
FREE individual membership to Greater Somerset County YMCA, including full access to all of our branch facilities including Bridgewater YMCA, Hillsborough YMCA, Somerset Hills YMCA, and Somerville YMCA
FREE nationwide membership with access to over 2,500 YMCA locations across the country
Click below to learn more about Greater Somerset County YMCA's comprehensive wage and benefit packages available to full-time and part-time employees.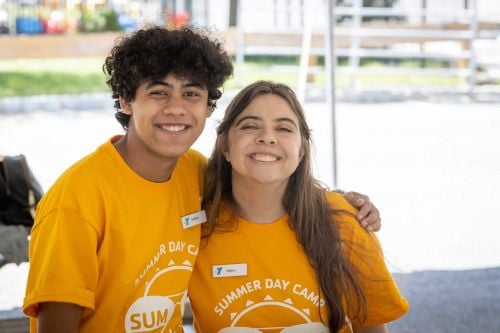 Commitment to Diversity, Equity, and Inclusion
Greater Somerset County YMCA is a drug free work environment. We are an Equal Opportunity Employer and all qualified applicants will receive consideration for employment without regard to race, color, religion, sex, sexual orientation, gender identity, gender expression, national origin, age, protected veteran or disabled status, or genetic information who share our values of Caring, Honesty, Respect and Responsibility.
Year after year, Forbes names the YMCA a Leading Employer for Diversity:
https://www.forbes.com/best-employers-diversity/#6688b12e9b9e
Join over 1,000 people who are working together to make a difference in the communities we serve. View and apply for an open position today!
---
Reach Your Full Potential
Curious what a career path at the Y might look like? From camp counselors to CEOs – you're empowered and supported to chart a path as individual as you.
LOOKING TO VOLUNTEER AT THE Y?
Volunteers are vital to the Y. Without you, we wouldn't be able to meet the needs of the kids, families, and adults who live in our community. Learn more and view current volunteering opportunities by clicking below: