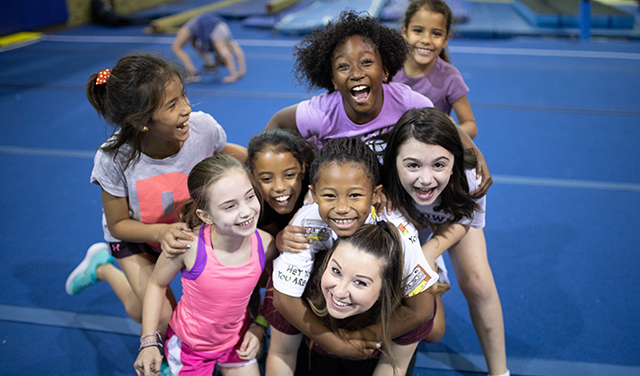 THE Y. FOR A BETTER US.
This isn't just a gym. It's a place of inspiration for a better tomorrow.
Driven by its founding global mission, the Y has served as a leading nonprofit committed to strengthening community for more than 175 years. The Y empowers everyone, no matter who they are or where they're from, by ensuring access to resources, relationships and opportunities for all to learn, grow and thrive. By bringing together people from different backgrounds, perspectives and generations, the Y's goal is to improve overall health and well-being, ignite youth empowerment and demonstrate the importance of connections in and across 10,000 communities nationwide.
Serving nearly 30,000 members, Greater Somerset County YMCA is so much more than a fitness center. We are a leading nonprofit committed to strengthening the community by connecting all people to their potential, purpose and each other.
Headquartered in Basking Ridge, N.J., Greater Somerset County YMCA employs more than 1,000 people and provides volunteer opportunities for more than 1,600 people. With seven branches located in Basking Ridge, Bridgewater, Franklin Twp, Hillsborough, Plainfield, Princeton, and Somerville, Greater Somerset County YMCA is uniquely positioned to meet the needs of all those who live and work in the vibrant and diverse communities we serve.
We listen and respond to the critical needs of the community, focusing on the most vulnerable citizens and under-served populations. Some community support programs the Y is most proud of include:
Career Corner to help those in job transition gain professional networking and job-search skills
Saturdays in Motion to provide children with autism and their families the chance to play and socialize
LIVESTRONG® at the YMCA to assist cancer survivors in regaining their strength during and after treatment
Scholarships to give students a head start on their path to success
At Greater Somerset County YMCA, we believe that everyone – no matter who they are or where they're from – deserves the opportunity and the resources necessary to reach their full potential. We provide direct financial assistance to our neighbors in need – made possible through the generosity of our Y's Annual Campaign donors and proceeds from special fundraising events. The Y's Financial Assistance program is available to anyone who meets the financial guidelines of the program, lives or works in our service area and has the desire to participate in YMCA programs or services.