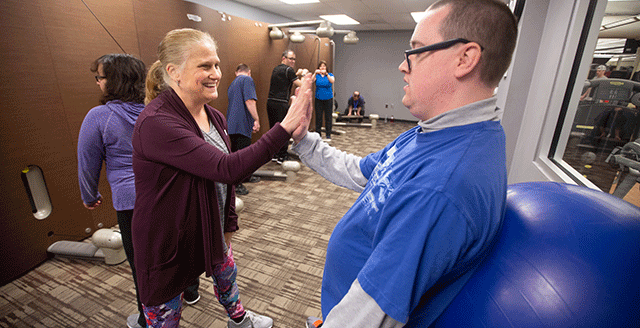 FITNESS IS FOR ALL
Members interested in adaptive and all abilities fitness are invited to come out, socialize, and stay healthy while making new friends in a supportive, inclusive environment.
All Abilities Strength Training Club (Ages 16+)
Fitness is for everyone, regardless of experience level or physical ability. That's why we started the All Abilities Strength Training Club, a place where members of all abilities can work out together in a welcoming and safe environment. Members with physical or developmental disabilities along with their aides and family members are especially welcome to attend, as participants will receive specialized attention in a small group setting.
This club is for members ages 16+ and is held on Saturdays from 2 – 3 p.m. at Somerville YMCA.